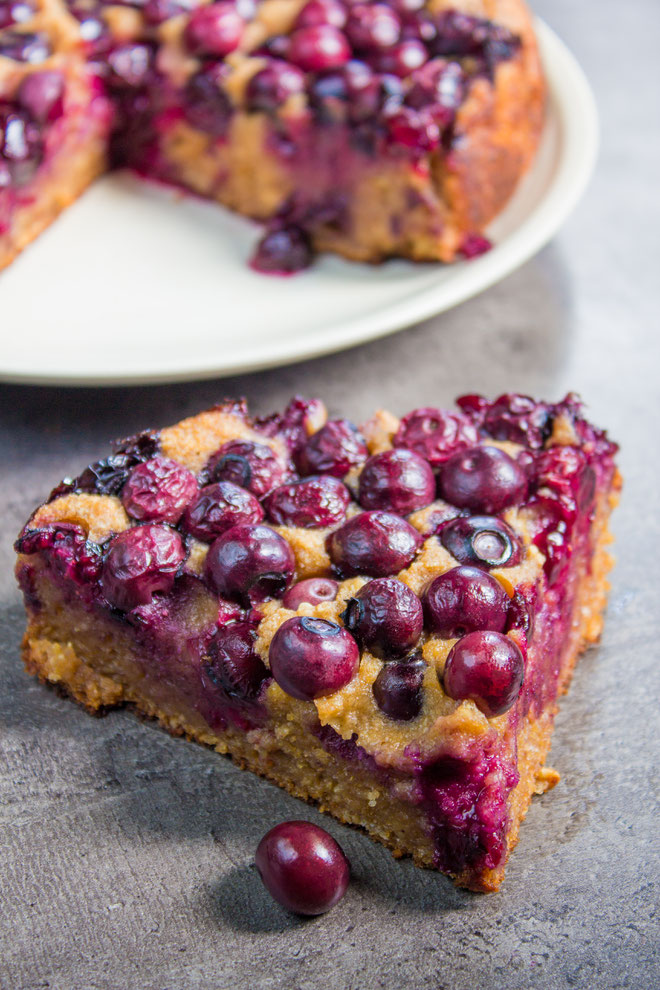 Blueberry cake - Gluten free & vegan
This is a gluten free blueberry cake that is very healthy but also delicious! My family loves this blueberry cake. Always a bit difficult to convince my kids to leave some cake for guests when we are baking for a party, so I bake this one quite often to make everyone happy!
This cake is also sugar free and vegan!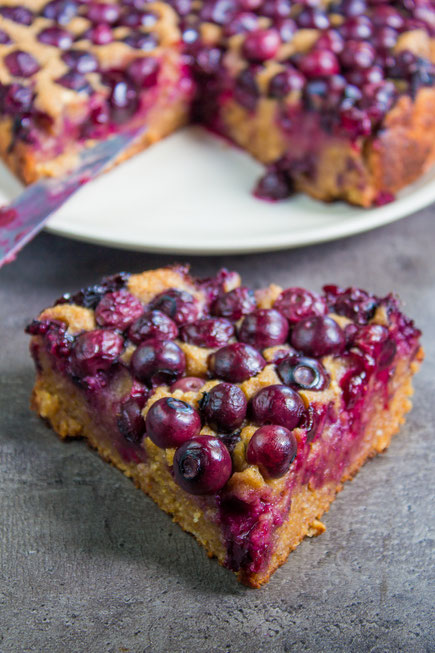 RECIPE
Ingredients:
1 tbsp psyllium husk
1 cup oat flour (blend rolled oats until you get a fine flour)
1/2 cup shredded coconut
1/2 cup cooked quinoa
1/2 cup coconut blossom sugar
10 big dates, pitted
1 cup plant-based milk
1 tbsp apple vinegar
1 tsp baking powder
4 tbsp coconut oil, cold-pressed
1 1/2 (or 2 cups) cup blueberries
Method:
Blend the dates with the apple vinegar, water/plant-based milk, coconut oil, quinoa, and psyllium husk until you get a nice cream.
Mix the dry ingredients (the flours, coconut sugar, and baking powder) in a separate bowl.
Add the cream to the dry mix and combine with a spoon, fork or a hand mixer. The batter should be quite thick!
Preheat the oven to 180-degree Celsius.
Pour the batter into a cake mold covered in parchment paper. Top with the blueberries.
Bake for 40-45 minutes or until golden and you can put a knife in the middle and it comes out clean.
Let the cake cool down completely before slicing it into pieces.
Enjoy!