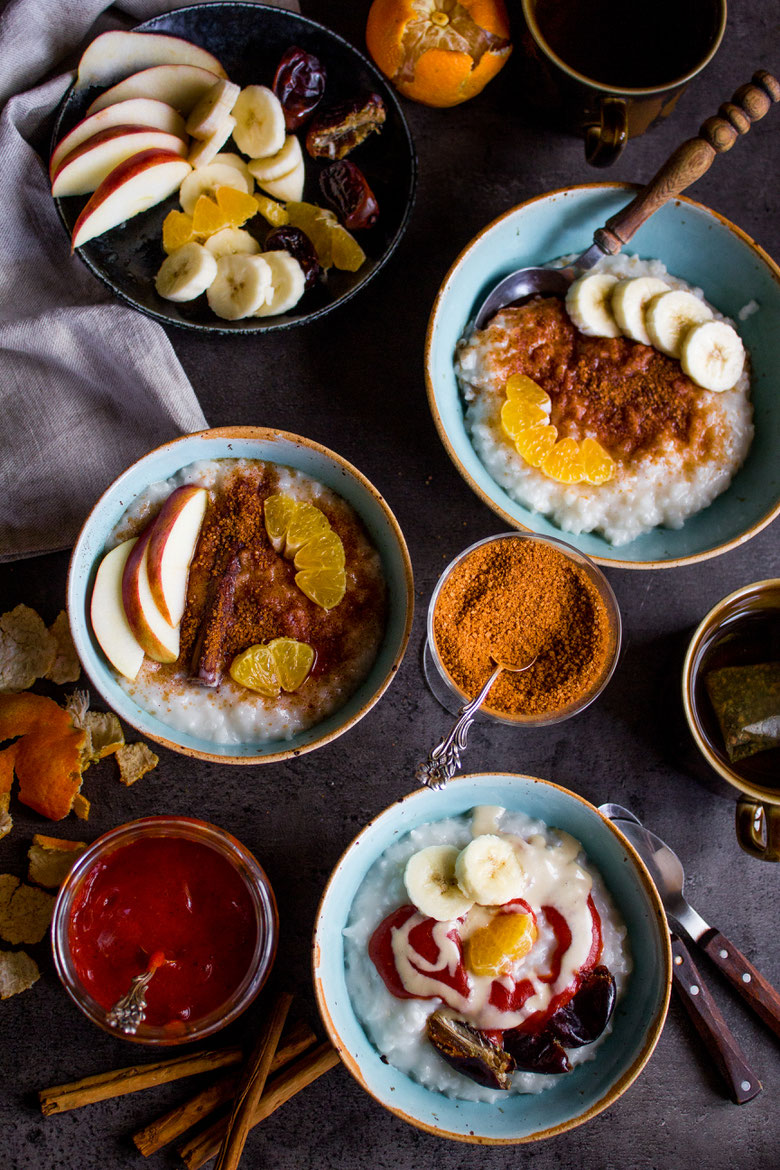 Vegan Rice Pudding with Cinnamon
Rice pudding or rice porridge is something we in my family often eat for breakfast at Christmas, but why not eat it more often? It's so delicious with rice porridge for breakfast or dinner on a cool autumn or winter day. Especially with cinnamon sugar and oat- or almond milk. or with fruit and berries. This recipe is sugar free and easy to make. Completely vegan of course!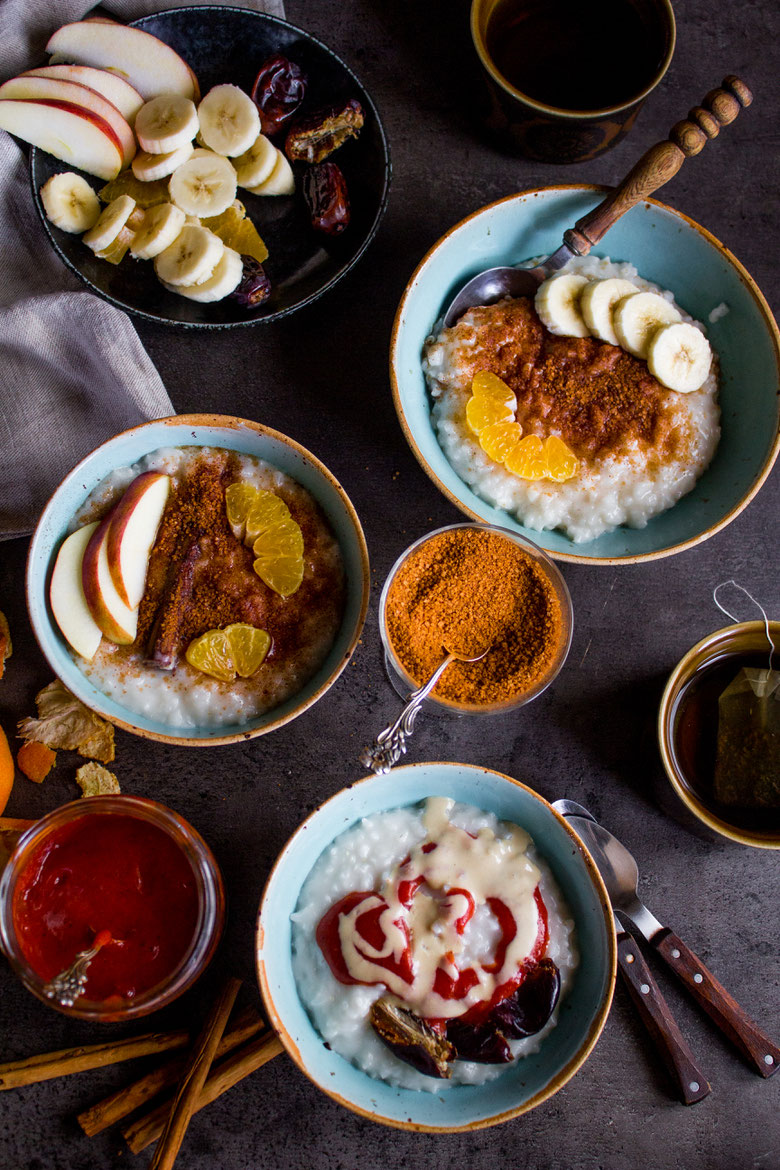 Recipe
Niina's rice pudding

Makes 4 servings

Ingredients:
150 g short-grain rice (risgryn)
300 ml water
pinch sea salt
600 ml coconut milk (or any plant based milk)
1 cinnamon stick
Toppings ideas: cinnamon with sugar of choice, jam, nut milk, chocolate, peanut butter, roasted nuts, fruits, berries.

Cook the rice in the water and salt under lid for 10 minutes. Then add coconut milk/plant based milk and cinnamon stick, bring to boil, stir one time, and then reduce the heat to the lowest temperature possible and let it simmer for 40 minutes. Stir a few times before serving. Enjoy warm with toppings of choice!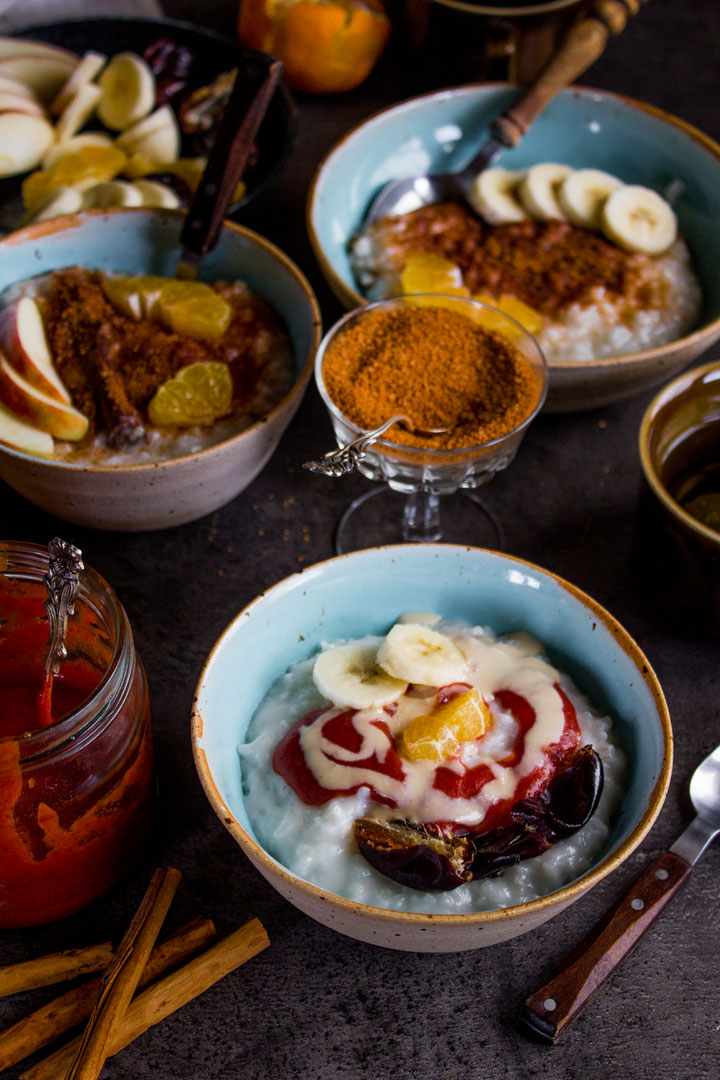 Let me know how you like my recipe, all feedback is welcome!