Sweet Cinnamon Pancakes with healthy Ingredients 
Forget all the pancake recipes you have tried so far, this is the one and only you need from now on, doesn't matter if you are a vegan or not! They are sweet from dates, super healthy for you with chia and oats, and also give you a real energy boost! The best part: they are super easy to make! A foolproof recipe that works for everyone!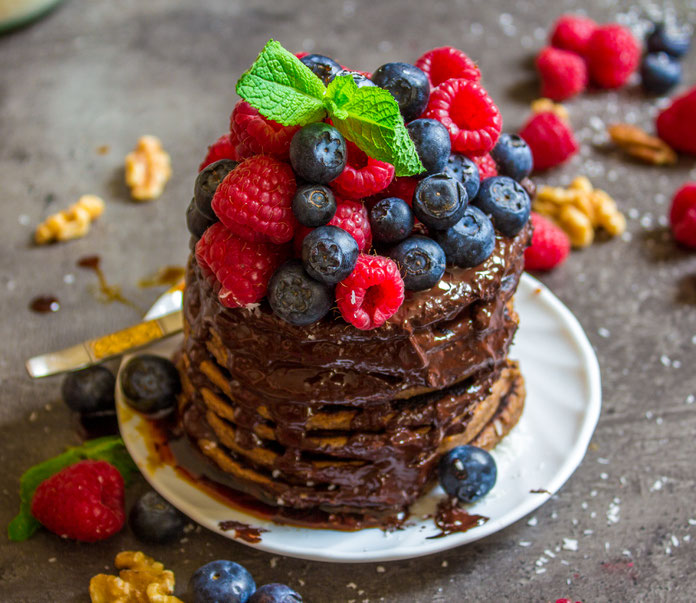 Because why not enjoy pancakes that taste amazing when you anyway only make them once a week? And I think you cant get wrong with the ingredients and taste here. I have made these pancakes a few times already, and I truly love them. The best combination is with melted chocolate and berries. Or with nuts and chocolate!
If you are super hungry while making those pancakes, eat the pancake batter! It tastes also great and don't hesitate because it is already a real treat and great breakfast.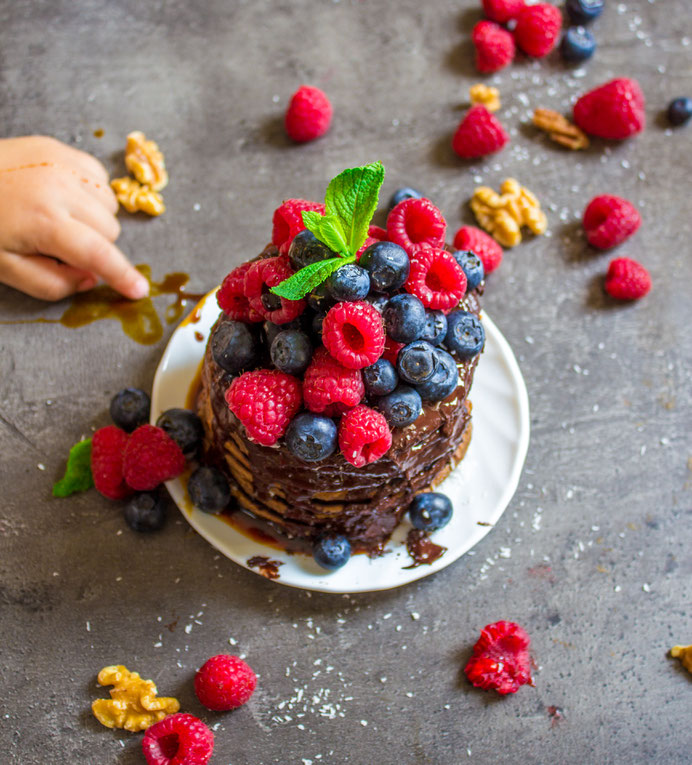 RECIPE
Makes about 8-10 pancakes
Ingredients:
1 cup rolled oats
1 cup plantbased milk (I use oat milk)
1 ripe banana
1 tbsp chia seeds
1 tbsp ceylon cinnamon
1/2 cup pitted dates (if they are dry, soak them until softened, about 30 minutes)
Method:
Blend all the ingredients in a food processor or a high-speed blender until well combined and smooth.
Pour into a bowl and start to make the pancakes.
Take 1 tbsp from the pancake batter and form a round pancake in a non-stick pan over medium heat. Use a little coconut oil when needed.
Flip around when bubbles appear on the surface. Flip and let it cook for 1-2 minutes on the other side, until through.
Repeat for all the pancakes.
Serve warm with the toppings you like.
Enjoy with good company!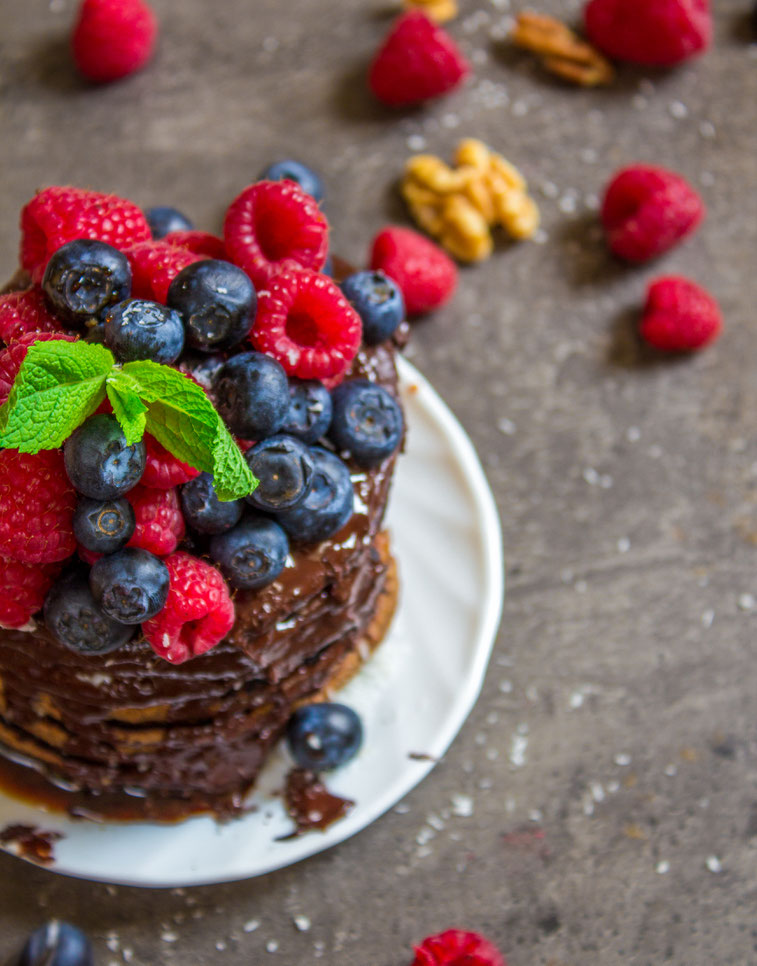 Enjoy my recipes? Let me know in the comments below!