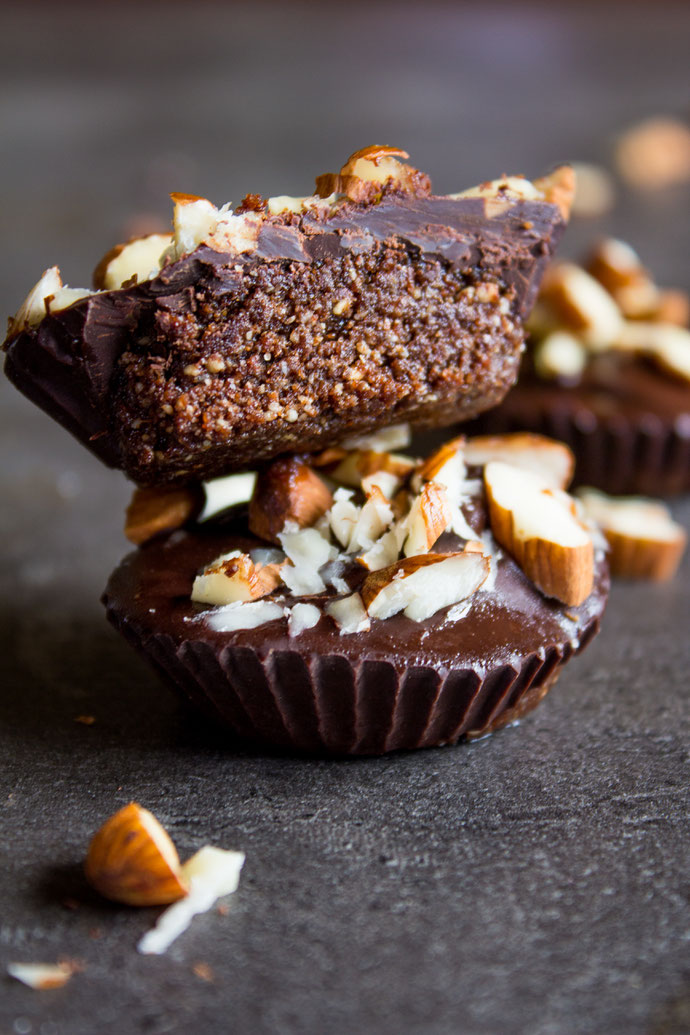 Chocolate no-bake brownie cups
A very delicious and easy treat that reminds me of brownies. It´s a no-bake recipe, sugar and gluten free. Perfect for a quick energy boost.
Gluten free
Sugar free
vegan
no baing required
healthy
filled with nutrition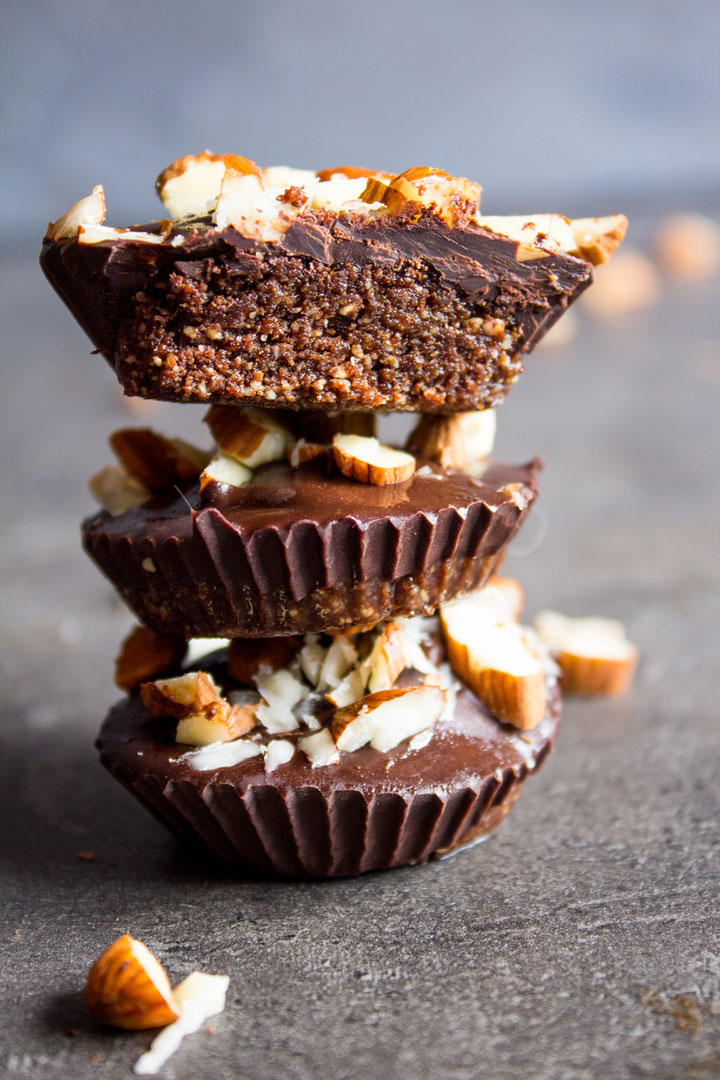 Chocolate no-bake brownie cups

Makes 24 pralines or about 12 slightly larger molds

Ingredients:

Brownie base:
150 g nuts (almonds or hazelnuts or a mix of both)
100 dates, pitted
2 tbsp cacao powder
2 tbsp tahini
2 tbsp cold pressed coconut oil
a pinch of salt

100 g dark chocolate
Optional: 1 tbsp coconut oil or coconut cream

Decoration: 50 g roasted and chopped almonds or hazelnuts

Roast the nuts at 150 degrees for 15 minutes. Peel the hazelnuts if you are using hazelnuts for this recipe. Blend the nuts while they are still warm until you have a nut butter. Then mix in cacao, dates, tahini, coconut oil and salt until you have an even mass. It takes a while so be patient!
Melt the chocolate and mix in coconut oil or coconut cream (can be omitted).
Squeeze the brownie mass into small praline molds and spread the chocolate over. Decorate with chopped nuts.
Freeze for about 1 hour. Storage in the fridge.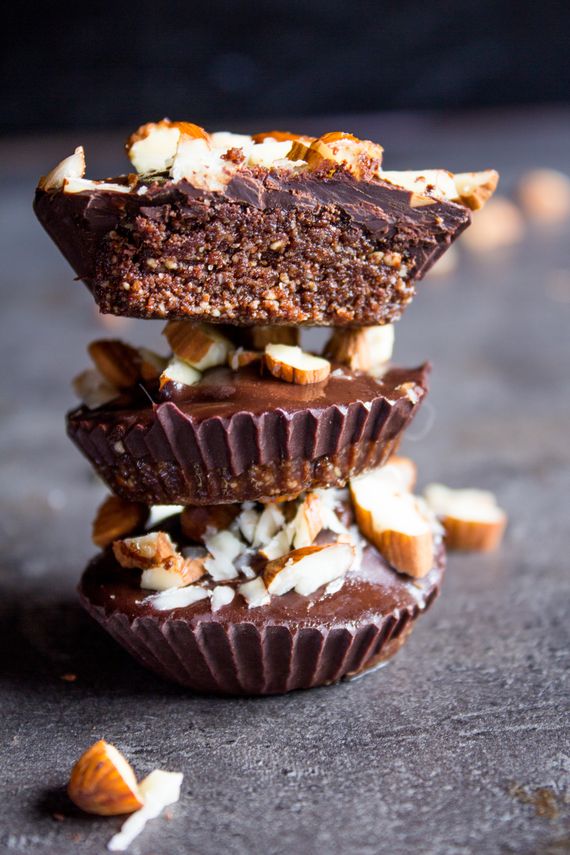 I love to hear your feedback if you try my recipe!