Chocolate Heaven in form of a tart! You need only a few basic ingredients for this delicious tart and you wont regret trying it out as it is so so simple to make! This tart is 100% vegan, gluten free, refined sugar free (if you use refined sugar free chocolate), and sweet but but to sweet! Sounds like a treat? It is!
This dessert is great for all kind of celebrations and parties!
Chocolate Ganache Tart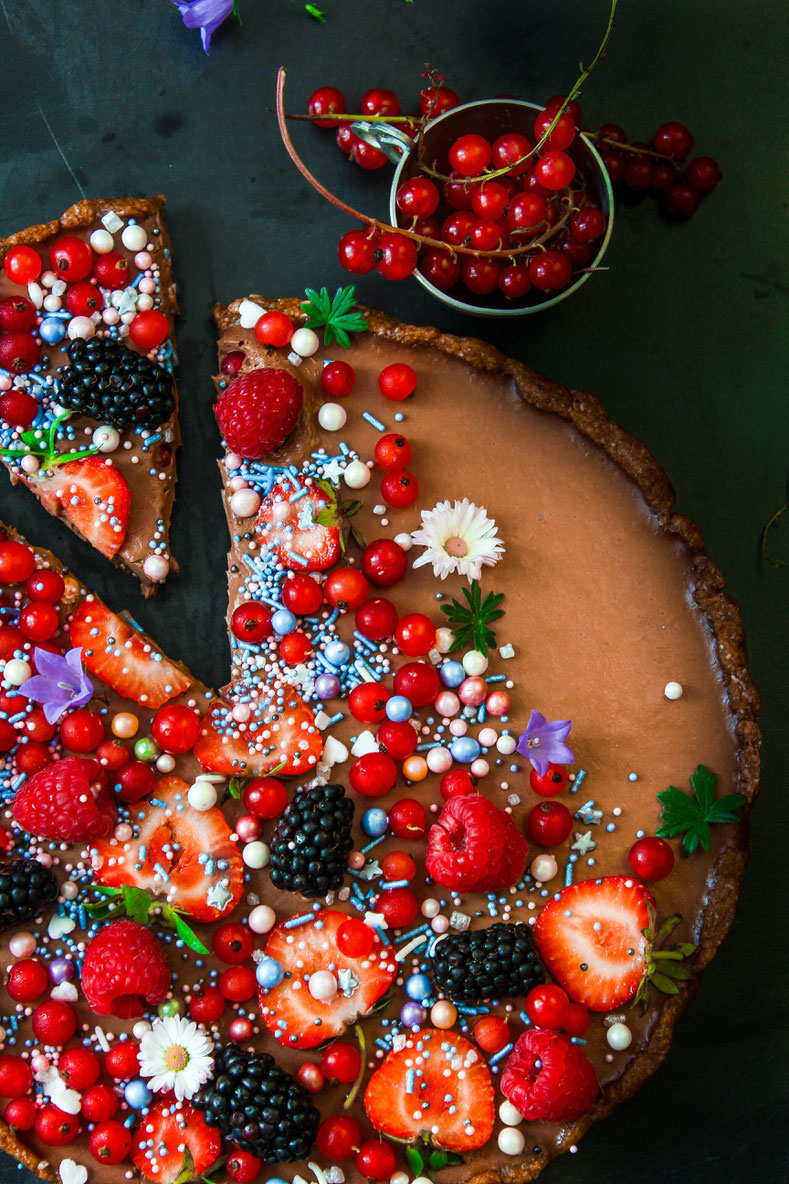 This recipe is:
vegan
gluten free
refined sugar free
easy!
soy free
ideal for bithday parties
addictive!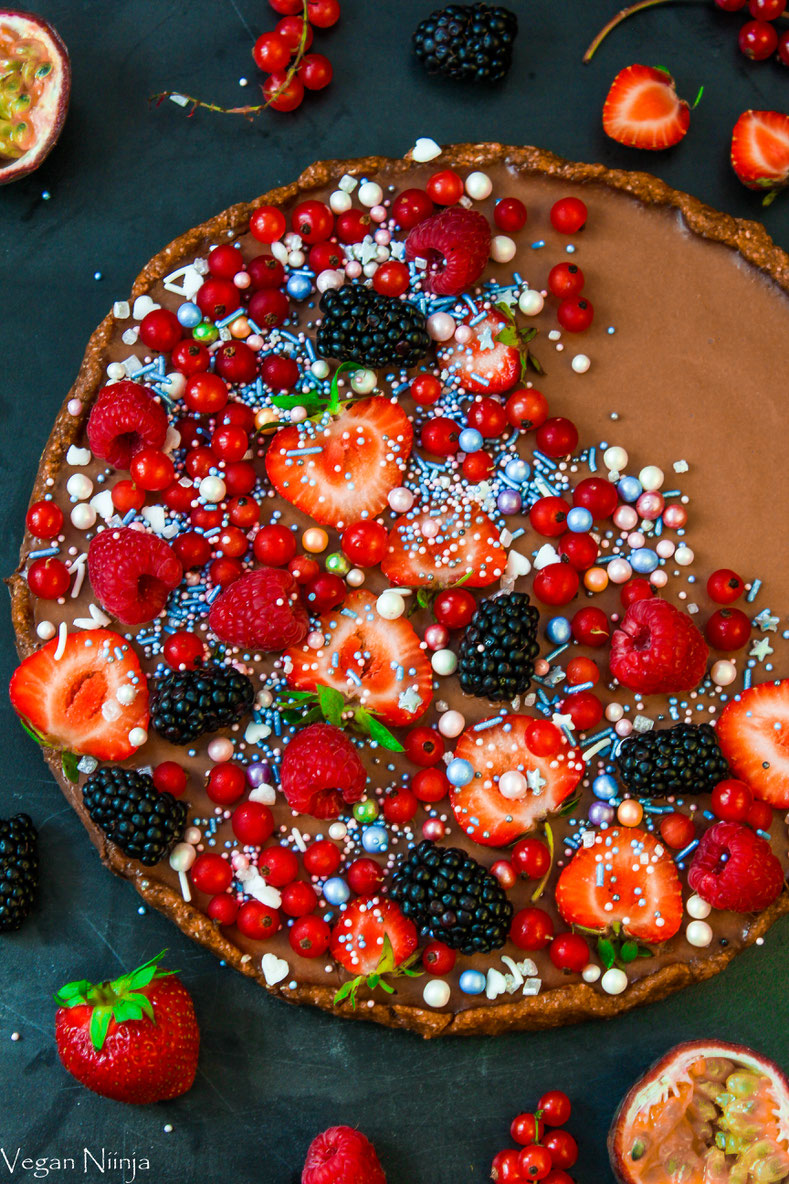 RECIPE
Makes enough for 10 portions.
Ingredients:
Base:
1 cup organic dried apricots
½ cup roasted hazelnuts
½ cup coconut shred
Chocolate filling:
200 g vegan dark chocolate
2 cups coconut cream (without the milk)
2 tbsp virgin coconut oil
Pinch sea salt
Method:
  Roast the hazelnuts in the oven for 10 minutes at 200 degree Celsius
 Let them cool down before removing the loose skin.
 Blend the peeled roasted hazelnuts with the apricots and coconut shred until sticky.
 Press down evenly in a round mold. (I used one for pie)
 Melt the chocolate in a bowl placed over cooking water.
 Blend the chocolate with the coconut cream and coconut oil + pinch sea salt until creamy.
 Pour the chocolate cream over the base and hit the mold a few times against the table to get rid of air bubbles.
 Place the tart in the freezer for at least 3 hours. Defrost a few minutes before enjoying!
 (Decorate as you wish!)