Its time to step up the chocolate game with a new kind of chocolate donut! For this recipe you will only need 3 ingredients! Amazing right? Yes it is! And so delicious, in particular if you have real chocolate cravings like I am having lately!
If you are a chocoholic like me, this is the perfect snack to level up your chocolate a little! You only need chocolate, popped quinoa or millet pops and any kind of nut butter!! That is it! So simple and really the next level of chocolate heaven!
This recipe is inspired by NadiasHealthyKitchen. Check out her wonderful recipe here!
Here you can listen to my podcast when I created thise recipe!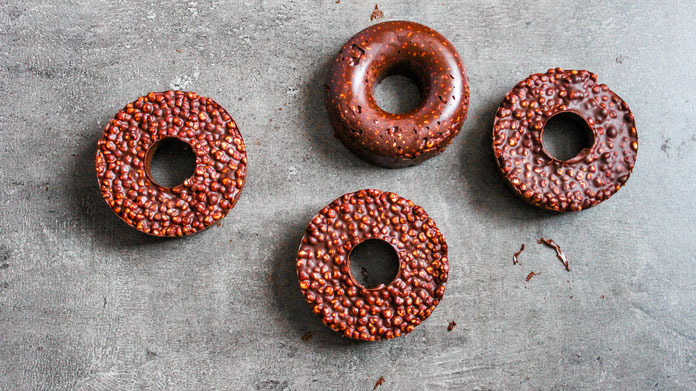 This recipe is:
gluten free
refined sugar-free (if you choose a chocolate without refined white sugar)
high of protein
a healthy snack
super easy to make!
Chocolate  Donuts with 3 ingredients
 Recipe
Makes 4 big donuts or 8 small!
Prep time: about 10 minutes + 20 minutes in the freezer
Ingredients:
100 g of your favorite vegan chocolate
1 cup popped quinoa/millet
2 tbsp of your favorite nut butter (I used peanut butter for this one, but the next time I will try with hazelnut butter!)
Method:
Melt the chocolate in a water bath (place a bowl in a small pan with some water, let the water boil and the chocolate will melt, be careful that no water gets to the chocolate!)
When the chocolate is melted, stir in the nut butter and the popped millet or quinoa.
Add the mixture in donut molds and freeze for 15-30 minutes!
Take the chocolate donuts out of the molds. Enjoy!
Storage in the freezer or the fridge.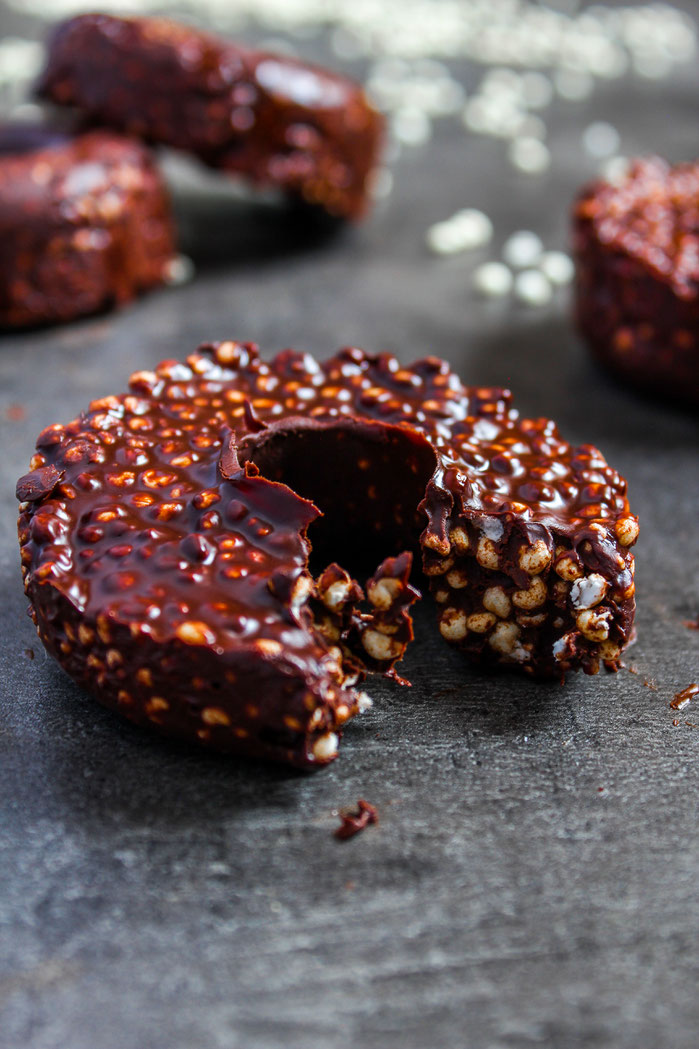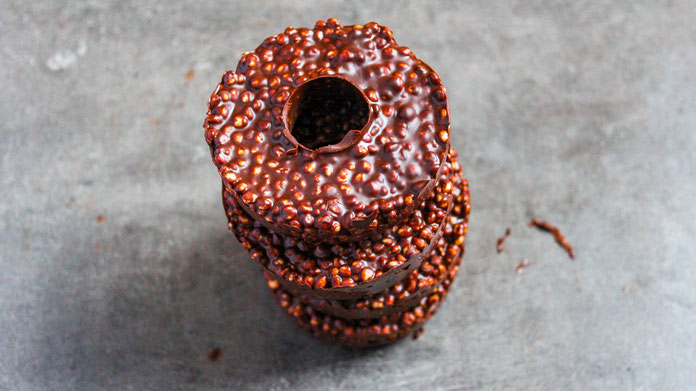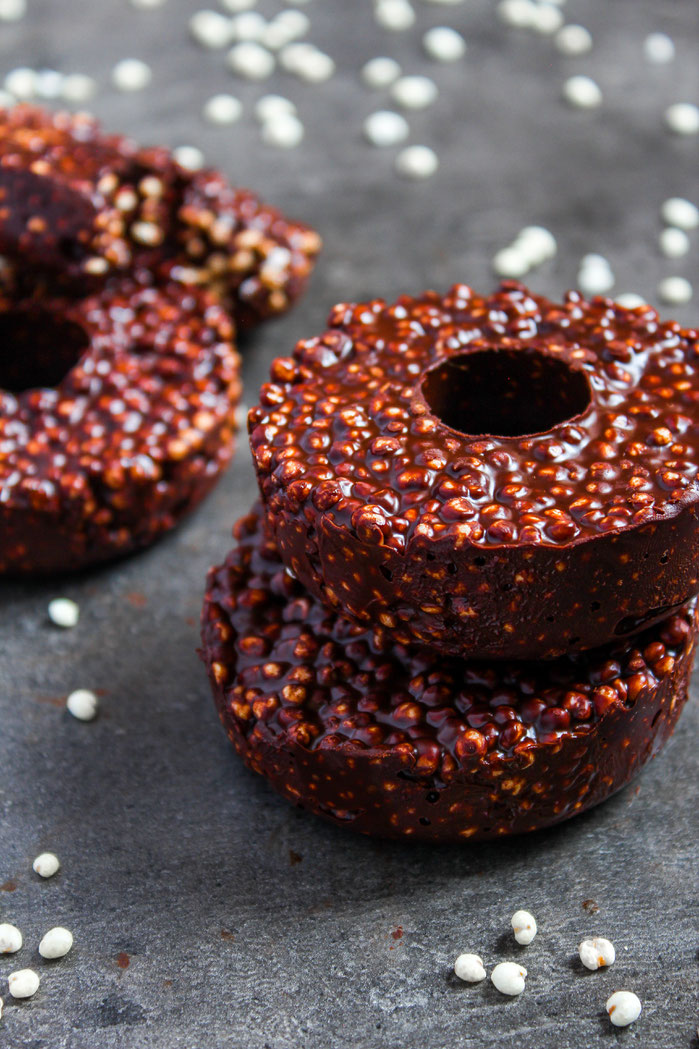 If you enjoy my recipe or have any question, let me know in the comments below!