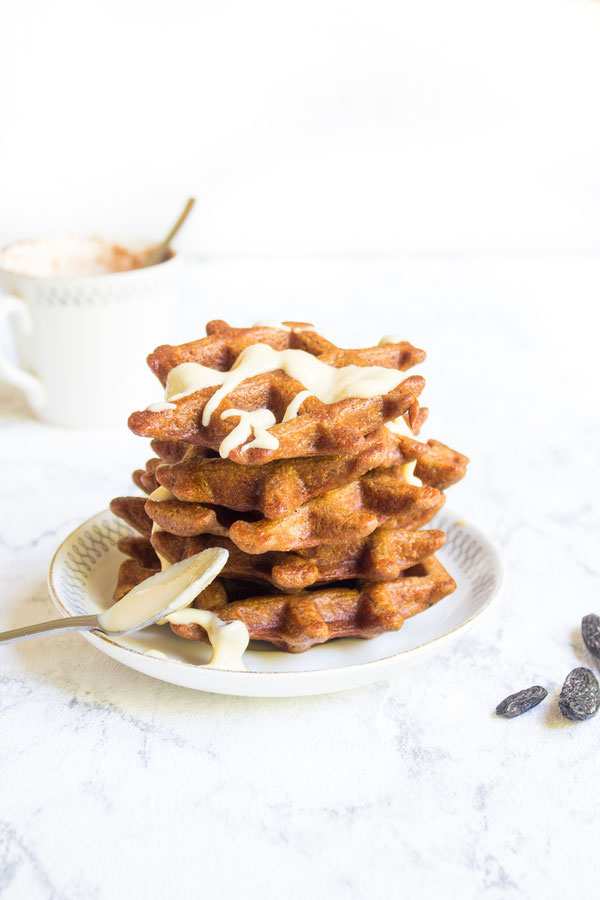 Carob-Tonka Bean Waffles
This is such a nice recipe to try when you have a little extra time for breakfast. I love love love waffles, even more than pancakes, and finally I have figured out how to make them crispy with a soft airy inside. Follow my tips below for perfect waffles, that doesnt stick at your waffle iron!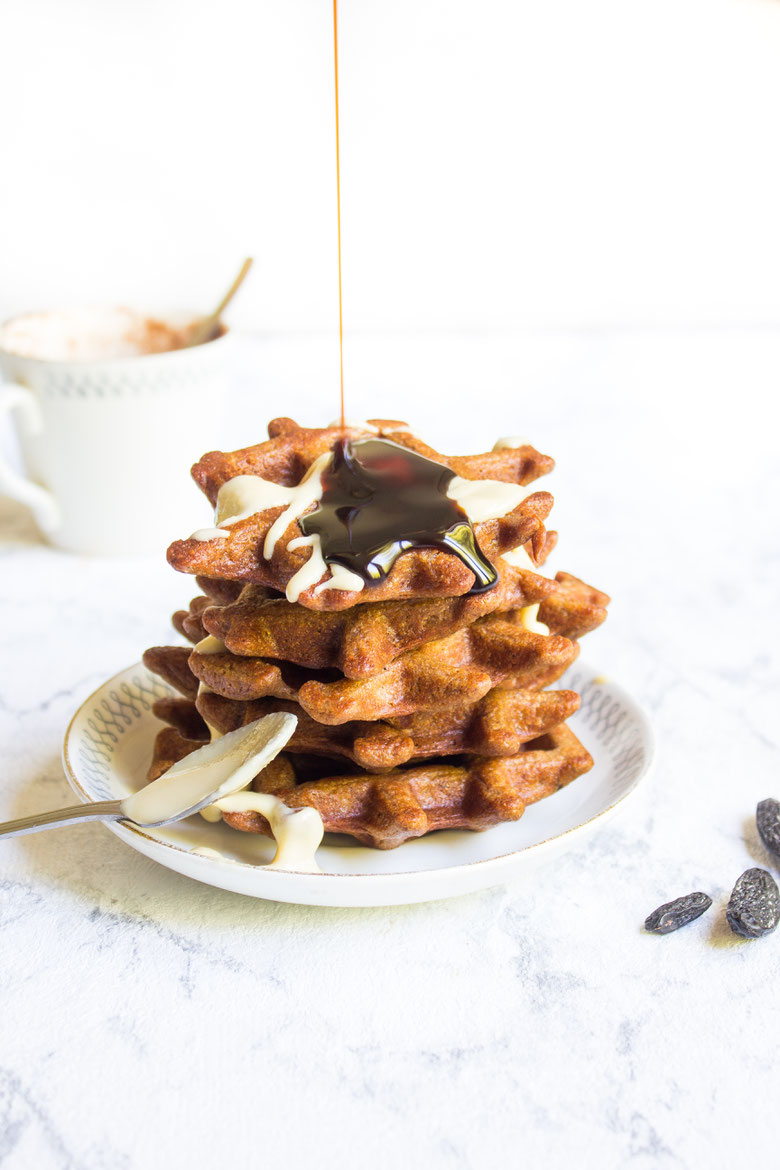 Tips:
Let the waffle iron get very hot before starting making waffles, leavning it 10 minutes extra after it says it´s ready will do it.

Use oil in the batter and to grease the iron will keep the waffles from sticking.

Watch the steam: when it is reduced, you can open the waffle iron, never open it to early! Leave it closed a few minutes extra after the waffle maker says it´s ready (green), to prevent the waffles to stick.

For extra crispness, leave the waffles in the oven (heated) before serving.
Good luck!
Ingredients:

* 100 g (1 cup) rolled oats
* 65 g (1/2 cup) sorghum flour or quinoa flour
* 360 ml (1 1/2 cup) plantbased milk
* 1 grated tonka bean
* 1 tsp carob powder
* 1 tsp baking powder
* 1 tsp apple vinegar
* 1 tbsp chia or flaxseed
* 1 tbsp grated coconut
* 1 ripe mashed banana
* 2 tbsp coconut blossom sugar
Optional: 1 tsp coconut oil +  more for making the waffles
METHOD:
1. Mix the baking powder and apple vinegar in a separate bowl and let it react for 2-5 minutes.
2. Blend the rolled oats, chia/flaxseed, coconut until you have a fine powder, add the plantbased milk and banana and blend until well combined, add the baking powder mix and the spices + sorghum/quinoa flour, coconut sugar, coconut oil and blend until you have a smooth batter.
4. Let it set för 5-10 minutes to thicken.
5. Bake your waffles as usual.
Enjoy with your favourite toppings and company!