Delicious blueberry muffins with gluten free flour and coconut blossom sugar. So easy to make and with a slighty taste of marzipan! 
I love muffins, but I rarely make them. Because I am quite new to gluten free making and haven´t find the perfect gluten free flour that I like to use. Until now! Those muffins are with tigernut flour and almond flour, which gives them a very nice sweet and nutty flavor, that I really love! The best thing with this recipe is that it is so easy to make and the blueberries and making them juicy and sweet! 
I have also shared this recipe on my new podcast, you can listen to it while making. 
This recipe makes about 14 muffins that will disappears within a day if you invite your family or friends! (Or just keep them for yourself, noone will blame you;))
I added some almond butter to my muffins after baking them. And if you are a matcha fan like me, eat them with a cup of matcha latte! 
You can get the almond butter, tigernut and almond flour from NU3 and save 30% with my discount code for you: NU3NIINJA30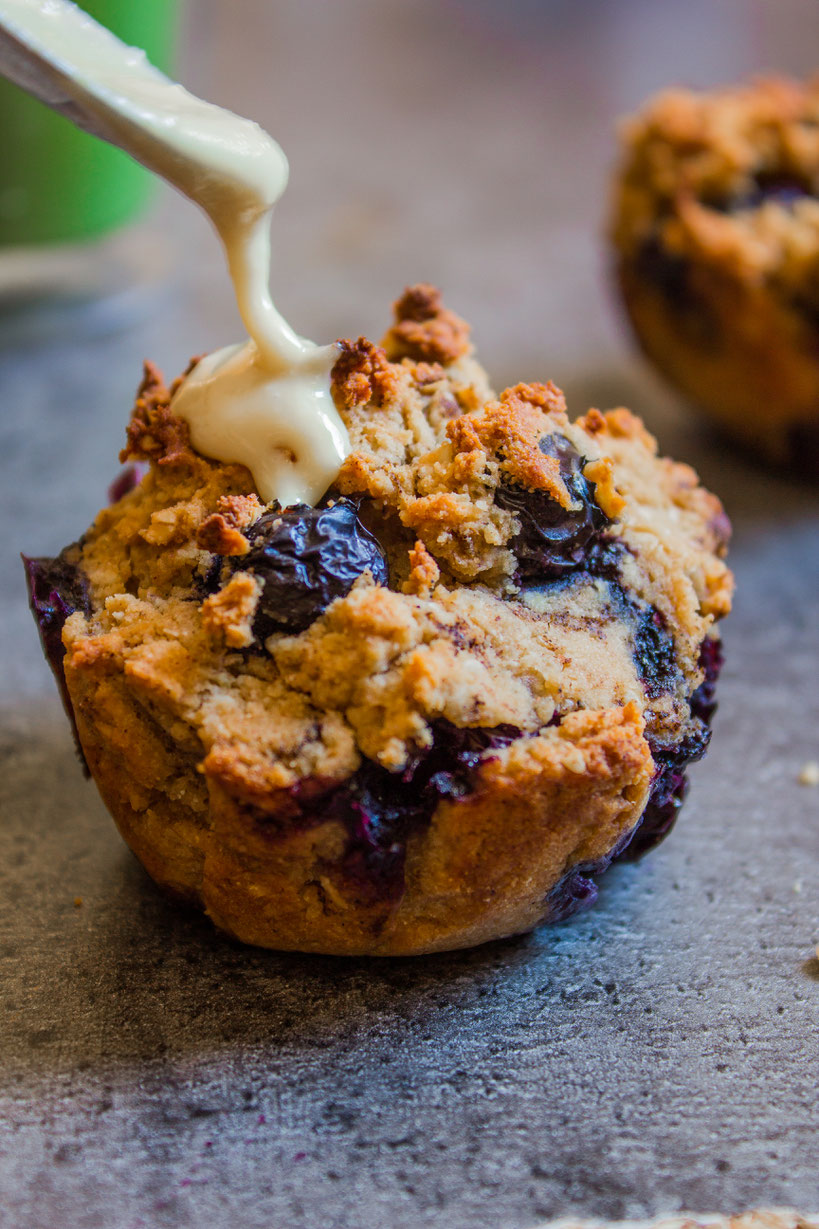 Recipe
12-14 muffins
Prep time:  5 minutes and 25 minutes baking
Ingredients:
Dry ingredients
1 cup almond flour
1 cup oat flour (you can make your own oat flour by blending rolled oats until you have a fine flour)
1/2 cup tigernut flour
2 tsp baking powder
1 vanilla
1/2 cup coconut blossom sugar
Wet ingredients
1 cup plantbased milk (I used oat milk)
1/2 cup virgin coconut oil (melted)
1 ripe mashed banana
Method:
Preheat the oven to 180 degree celsius.
Mix the dry ingredients in a big bowl.
Mix the wet ingredients in a separate bowl, before adding it to the dry mixture.
Combine the wet and dry ingredients with a spoon or fork.
Add the blueberries and carefully combine them with the batter without mashing them.
Add one 1 tbsp for each muffin in muffin tins.
Bake for 25 minutes until golden.
Let the muffins cool down 10 minutes before enjoying them!!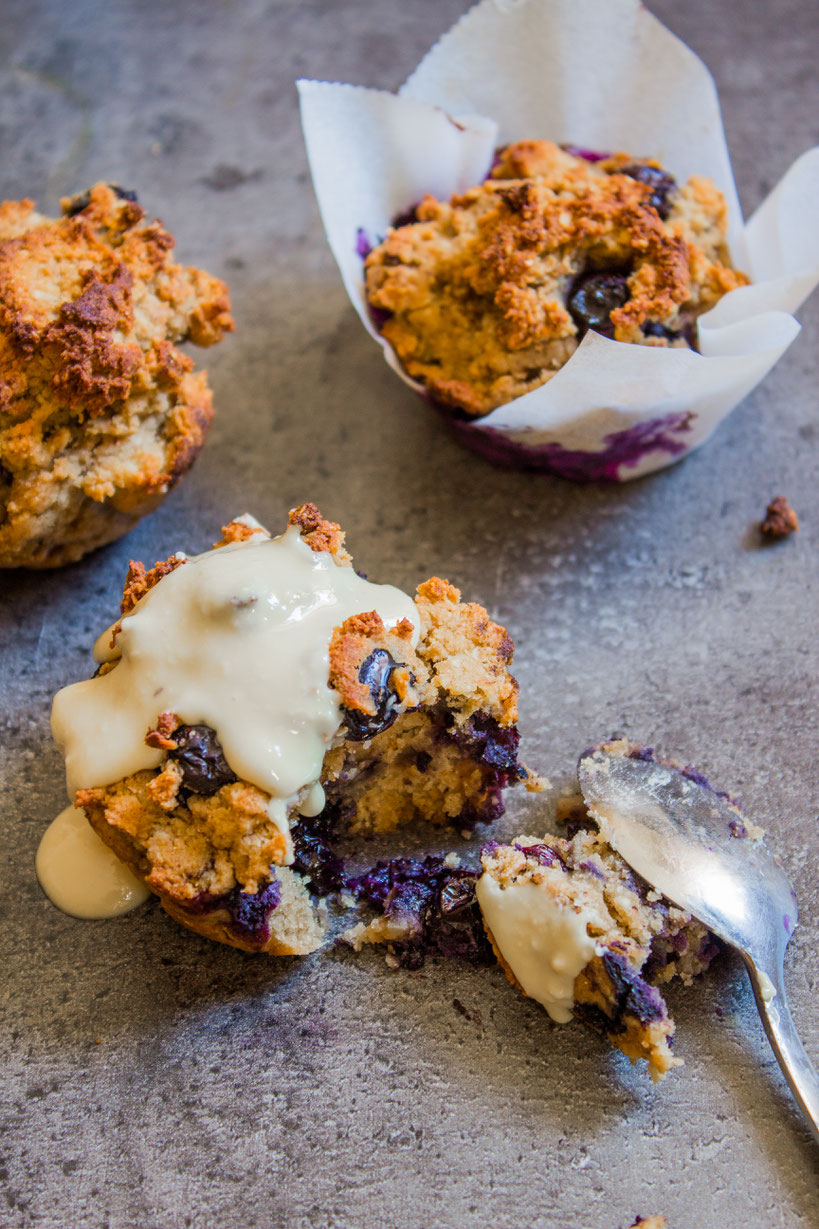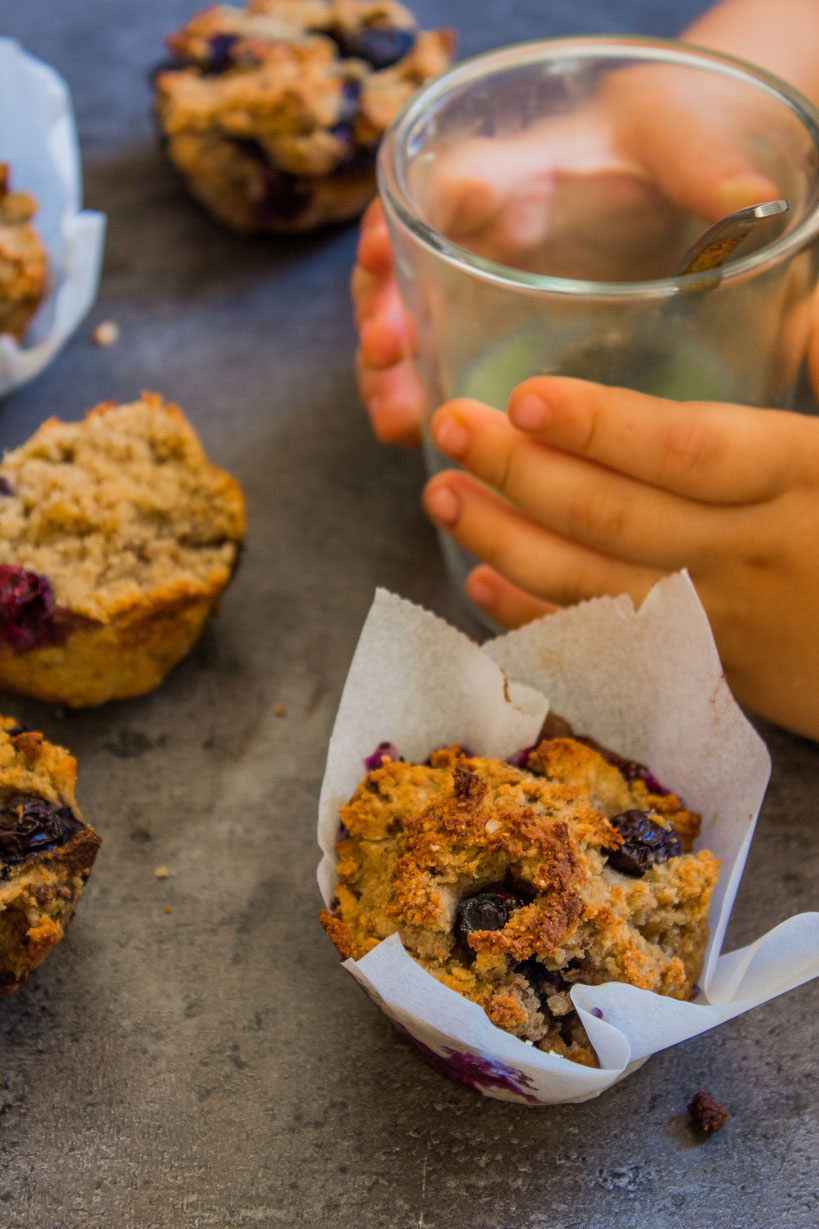 Do you have any question about my recipe? Leave a comment below!